About Me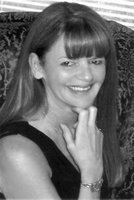 Zu writes for both children and adults.
Her works include the novel The Lucky Place, and the non-fiction narratives Catherine the Great: Empress of Russia, and Stranger in His Own Land: A Japanese American in World War II.
She has developed poems, scripts, a long running, popular series of short stories, a play and numerous features articles and photos for various newspapers and magazines.
In addition to leading many school visits and workshops around the country, Zu is a founding member of WordSpring Creative Writing Conference, and a former Senior Editor at the art and travel magazine Expressions.
She holds an MFA in Writing from Vermont College of Fine Arts, and teaches Community College in Northern California.